This post comes from Zoë Maughan, Student Archives Assistant in the Historical Collections & Archives.
In celebration of Asian American and Pacific Islander Heritage Month, we're reaching into the archives and publishing a few oral histories that we have not been able to make public before. The third, and final, interview in this series is a 2007 interview with Edward Wah, D.M.D. In this interview, conducted by Janet Worthington, Dr. Wah discusses the history of the Kam Wah Chung mercantile and clinic in John Day, OR and his experiences living there. Dr. Wah is the great nephew of Ing "Doc" Hay, a Chinese herbalist who ran the clinic alongside his business partner, Lung On.
The Kam Wah Chung mercantile and clinic was built in the 1870s as a mercantile supply center for the Chinese mining population in John Day. Dr. Wah describes how much of traditional Chinese herb practice goes back to family knowledge, contrasting with the structure of Western medical education.
Dr. Wah describes how when his family moved to John Day to assist Doc Hay in 1942, they were the only Chinese people remaining in the community. There, Dr. Wah's father, Dr. Bob Wah, apprenticed with Doc Hay. Dr. Wah describes what it was like to live at Kam Wah Chung, from chopping wood to fishing, and how Doc Hay, who was blind, navigated the space. Dr. Wah remembers Doc Hay's serious manner throughout the war, how he would sit in his chair, smoke a cigar, and listen to the radio "practically all night long."
Dr. Wah also details Doc Hay's incredible abilities with Chinese herbs and pulse diagnosis, describing how his treatment was sometimes viewed as a last resort for people who had not been helped by Western medicine. Dr. Wah described Doc Hay as being particularly skilled in healing breast cancer and blood poisoning. He also discusses Doc Hay and Dr. Bob Wah's transparency with their treatments:
They would analyze the situation with the pulse diagnosis and then tell the patient what was wrong with them. And if they thought they had a good chance of curing it, then they would say so. "We can help you with this." Or if it looks like it's going to be an iffy situation, or it may or may not work, then they'll tell them, "We'll give it a try, but it may not do it for you." And they won't drag them out for a great amount of treatments if the first couple, two or three, if it doesn't work, then they would explain to them that, "Well, this is all we can do for you."
Dr. Wah remembers Doc Hay as a compassionate and devout person with an impressive memory. He notes how Doc Hay never kept any paper records, relying solely on his memory.
Dr. Wah left John Day to go to college in 1950. Upon graduating from the University of Oregon Dental School in 1957, Dr. Wah moved back to John Day with his family, where he practiced dentistry for seven years. In 1964, Dr. Wah, his wife, and their three children returned to Portland. There, he practiced dentistry until 1998. Reflecting on his career, Dr. Wah highlights the importance of establishing meaningful patient-doctor relationships. Describing his personal philosophy, he said,
I think that somewhere along the line you've got to establish some form of patient-doctor relation. You can't just have them be a figure that walks in the door and walks out. We need to be somewhat concerned with their problems, and do whatever we can that's in our power to help them with that. And that's been my philosophy all along. If I can't help them, I better tell them early.
He also reflects on the role of traditional Chinese medicine in Western medicine:
From my background, I have great respect for what herbs can do for a patient, and what they can do for an illness. And I wish that the medical profession as a whole could have some of this information. It would serve the public well to have them know that … Western medicine has got a lot of catching up to do.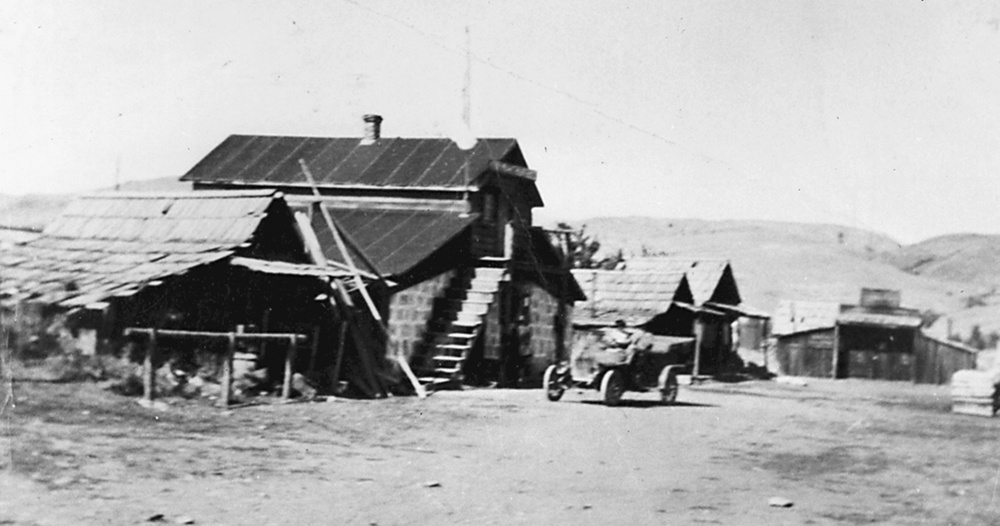 Kam Wah Chung operated up to 1948, when Doc Hay's health began to fail. It is now a state heritage site operated and maintained by the Oregon Parks and Recreation Department. Describing the preservation of the Kam Wah Chung building, Dr. Wah said, "I'm very impressed and very thankful that they got control over the Kam Wah Chung building, and are so interested in maintaining it. I think it's a worthwhile project."
Additional points of discussion in the interview include rural medicine, Chinese assimilation in John Day, universal health care, the holistic health movement of the 1970s and nutrition in dentistry, and the advent of computers in medicine. To learn more about Kam Wah Chung and Dr. Wah's career, visit our Digital Collections to read the full interview.
This interview is part of the History of Medicine in Oregon project, which was supported in part by the Oregon Medical Education Foundation and coordinated by the Oregon Medical Association. It is also part of the Kam Wah Chung Oral History Project.
Know of someone that should be interviewed? Let us know!