Last month, the Institute and Oregon Healthy Workforce Center (OHWC) attended HERO2019, a forum that brought together wellness practitioners, organizational leaders, and researchers in occupational health and well-being.
The event was organized by the Health Enhancement Research Organization (HERO), a national-level non-profit focused on identifying and sharing best practices for workplace and employee well-being. HERO2019, which was themed around "achieving well-being through collaboration", was particularly focused on partnerships between private sector, public agencies, and research in the mission to advance strategies for worker well-being.
OHSU's Alisha Moreland-Capuia joined a keynote panel with expert representatives from private sector and community health advocacy; the panel highlighted the importance of sustainable collaborations in bringing about meaningful change. Alisha, who has also presented at a past Institute symposium on mental health, is scheduled to be a guest on an upcoming Institute podcast, What's Work Got To Do With It?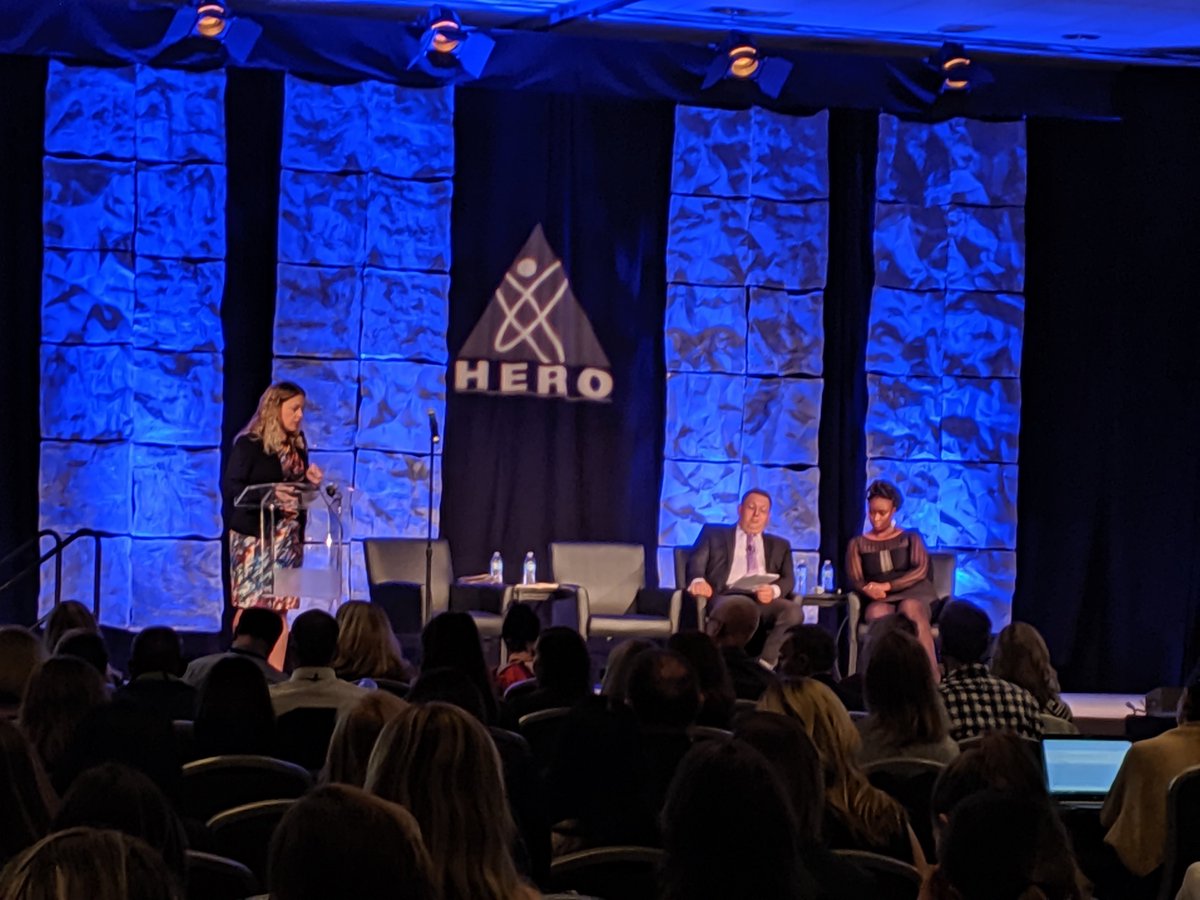 Presenting at the HERO annual forum for the first time, OHWC held a "deep dive" session on "Collaborating for Diversity, Equity, and Inclusion in Total Worker Health®".  Nichole Guilfoy and Anjali Rameshbabu at OHWC were joined by Larry Martinez (PSU) and Vicki Nakashima from Partners in Diversity. Together the group took session attendees through a quick course on Total Worker Health, demonstrated the Hierarchy of Controls in strategizing worker well-being using examples, and then led exercises in applying Total Worker Health to integrate diversity, equity, and inclusion into organizational culture, policy, and practices. Dr. Martinez shared results from his research on prejudice, discrimination, and inclusion along with insights from his collaboration with Partners in Diversity, a Portland-based organization founded by Vicki Nakashima. Ms. Nakashima shared the history of Partners in Diversity and its mission to increase employment opportunities, advance career prospects, and improve retention among professionals of color.
We were delighted by the high level of audience engagement. Many attendees expressed an interest in learning more about Total Worker Health and how to integrate evidence-informed approaches toward diversity, equity, and inclusion within their organizations. This positive response is yet another testament to the need for disseminating well-informed inclusion efforts within organizations and holistic frameworks for worker well-being, such as Total Worker Health.